Using the Draw tab
Whether you use a digital pen, touchscreen, or mouse, the drawing features in Office can help you add notes, create shapes, edit text, and more. The Draw tab is available in Word, Excel, and PowerPoint.
Most of the features mentioned below are available in Office 365 and Office 2019, although some of them are only available in Office 365.
Watch the video below to learn more about using the Draw tab.
Adding the Draw tab to the Ribbon
The Draw tab is normally found on the Ribbon. However, if you don't see it on yours, here's how to add it.
Right-click the Ribbon and select Customize the Ribbon.

Check the box next to Draw, then click OK.

The Draw tab will now be available in the Ribbon.
What can the Draw tab do?
The Draw tab offers three types of drawing textures: pen, pencil, and highlighter, each with a different look. To choose one, simply click it and you're ready to start drawing.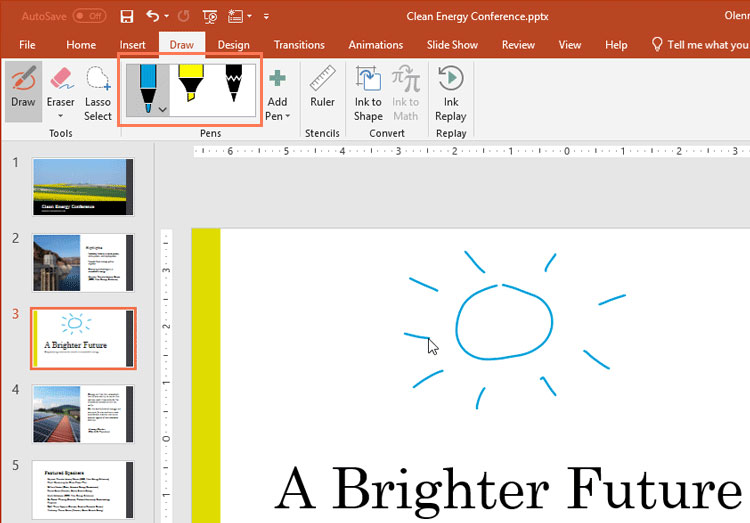 If you want to change its color or thickness, click the drop-down arrow next to the pen and select your preference. When you're done, click away from the menu to resume drawing.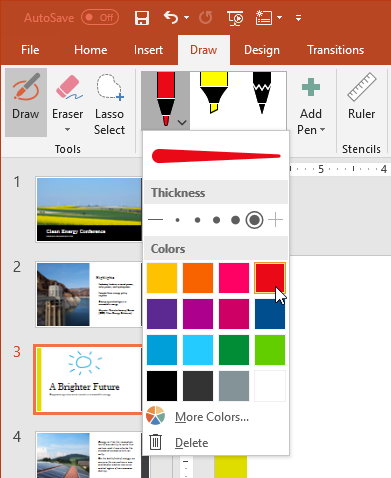 Advanced features
When you're drawing shapes by hand, it can be difficult to draw them perfectly. Luckily, the Ink to Shape tool can help with this. Simply click Ink to Shape, then draw the shape of your choice.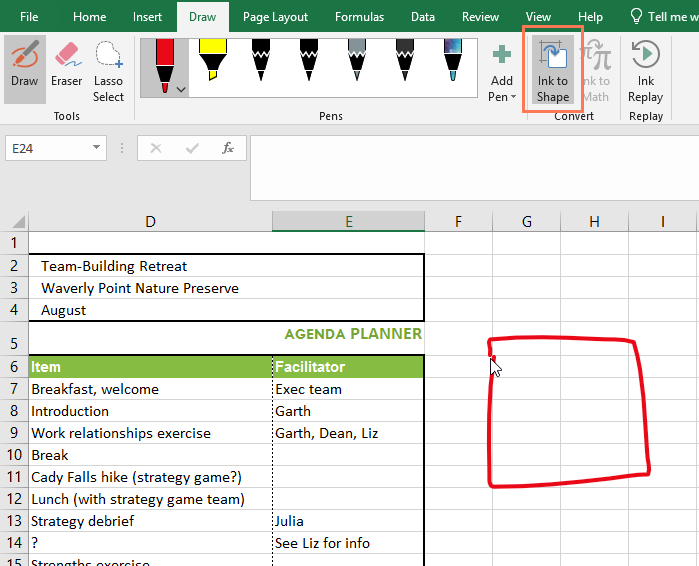 The Ink to Shape feature will then figure out what type of shape you've drawn and correct any imperfections to make it look more polished.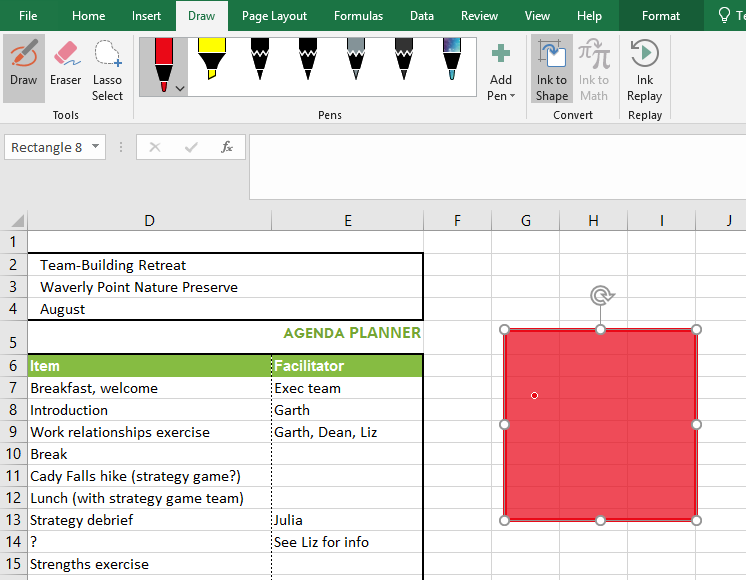 In addition to shapes, you can write out complex math equations with the Ink to Math tool. As you write out an equation, the tool reads what you're writing and translates it into a properly formatted equation.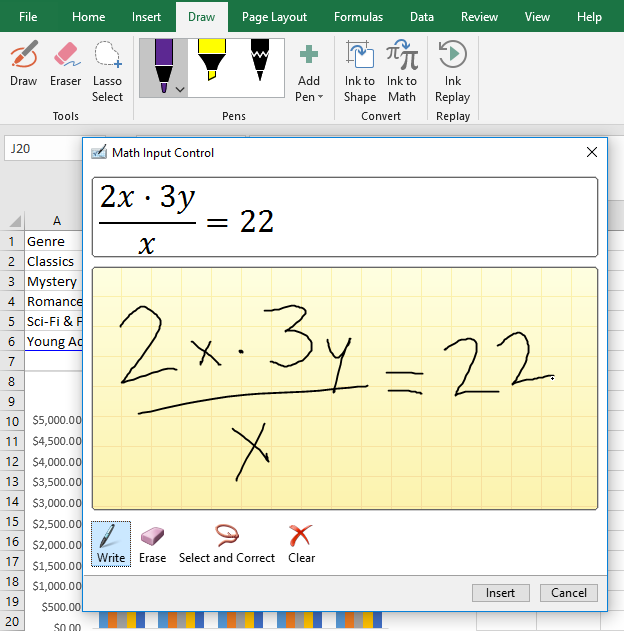 Word also has an exclusive drawing feature called Ink Editor. You can circle text to select it, cross out text to delete it, and more. This feature is only available with Office 365, not Office 2019.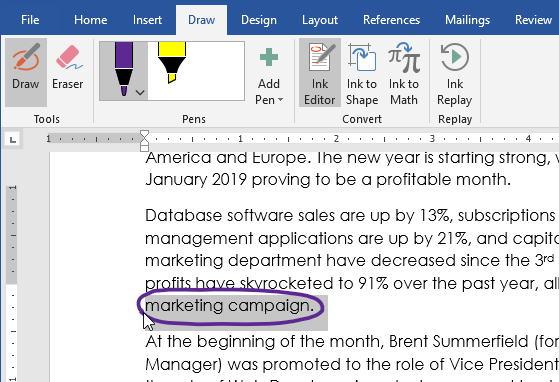 These drawing features give you more options for customizing your projects and make it easier to use Office on tablets and touchscreens.