Working with icons
If you need graphics for a project, there's a feature you can use called icons. Icons are a library of modern, professional graphics included with Office 365 and 2019, and they can be customized to fit your needs. Icons are available in Word, Excel, Outlook, and PowerPoint.
Watch the video below to learn more about icons.
Inserting icons
To insert an icon, click the Insert tab and then select Icons.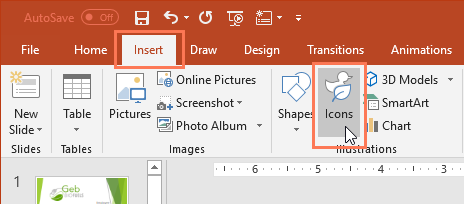 The Insert Icons menu will appear. You can scroll through a wide range of subjects, including people, technology, commerce, the arts, and more. Once you find an icon you like, select it and then click Insert.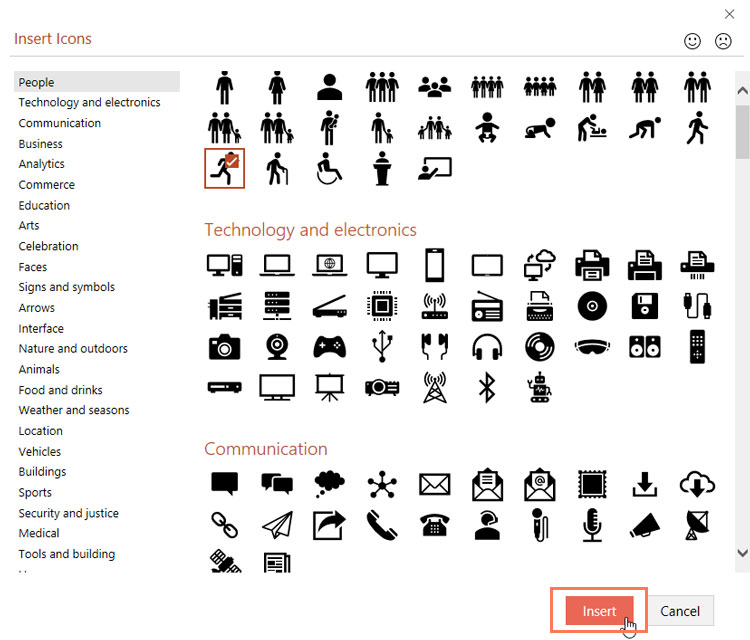 Customizing icons
After inserting an icon, there are several different ways you can customize it.
To change the color of an icon, select the icon you'd like to edit. The Format tab will appear. Then click Graphics Fill and select a color from the drop-down menu.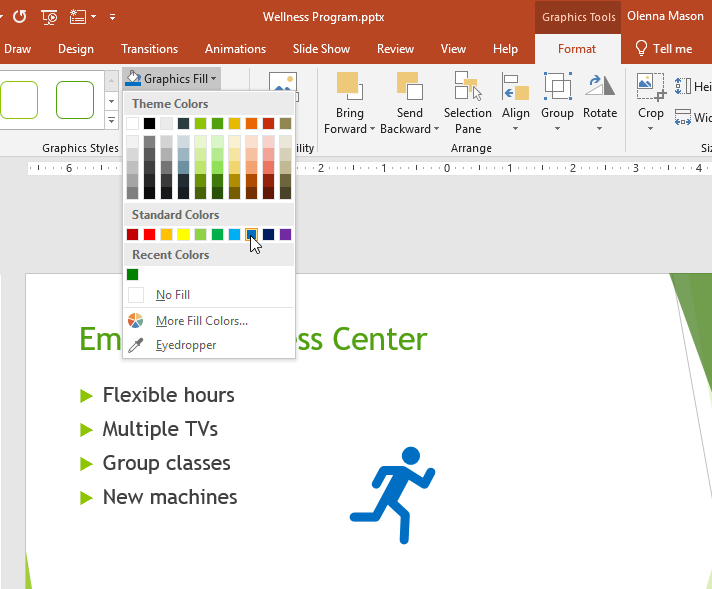 To add an outline to your icon, click Shape Outline and select a color from the drop-down menu.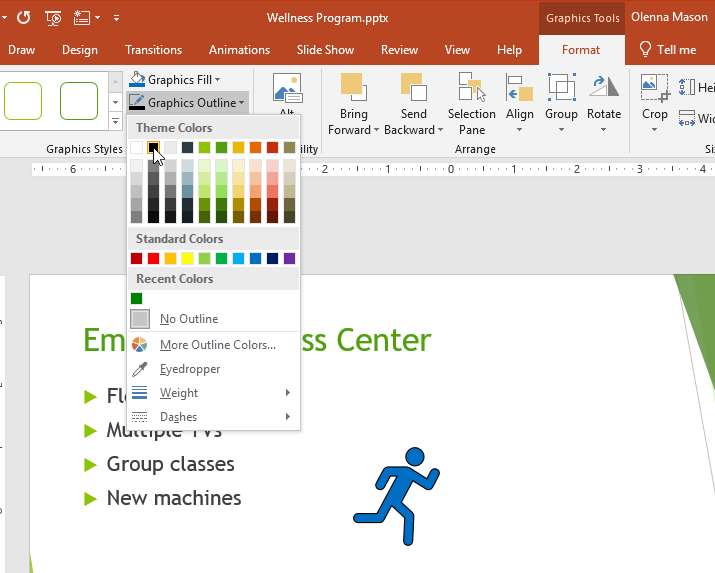 You can also change an icon's size by grabbing one of the sizing handles and dragging it. Because they're vector graphics, you can make the icons as large as you want without them looking pixelated.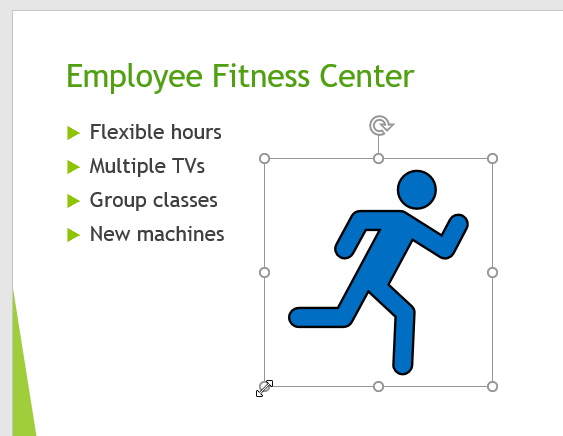 Breaking an icon into several parts
Some icons can be broken down into separate parts, allowing you to edit each of them individually for further customization.
Right-click the icon and select Convert to Shape.

Click Yes in the dialog box.

If your icon has individual parts, you can now edit each part by itself, changing its size, color, and location.
Icons offer a lot of possibilities for customizing the appearance of your project. Give them a try if you're looking for some simple, polished visuals to enhance your content.