Preface: What Are Its Features And Benefits?
It is impossible to be active in the e-learning industry or work in a company that deals with e-learning but has not heard of LMS. As you know, LMS or e-learning system is software that allows you to manage, archive, track, report, and deliver e-learning courses or online training programs. For more information on what LMS is, this concept and its features, join us in the following article:
LMS stands for Learning Management System, meaning learning management system or virtual learning system. What is an e-learning management system (LMS)?
It is education because it is used to hold training courses or learning programs.
Management, because it helps you organize these courses (build, modify, offer to students, upgrade, and…)
The term system refers to software. LMS is a computer program.
Just as WORD helps you write documents and Gmail helps you manage emails, SMS is a software program that helps you build, manage, and deliver training programs.
What is LMS?
LMS is a motor that strengthens e-learning and is commonly divided into two parts:
The server that performs the central function (build, manage and deliver courses, authenticate users, provide data and notifications, etc.)
A user who communicates through an Internet browser (such as Gmail or Facebook) is used by admins, teachers, and students.
But where did the LMS start and what features did it bring to the attention of individuals and organizations? You can find the answers to these questions below.
LMS History
Distance learning has a relatively long history, dating back to the mid-1800s, but the LMS system(online course) has a different history.
The LMS originally had other letters such as computer-managed Instruction (CMI) and Integrated Learning Systems (ILS), Computer-Assisted Instruction (CAI), and so on
In this regard, various software has been offered, including FirstClass from SoftArc.
FirstClass is a client/server participatory software used by the Open University in the 1990s and 2000s.
The aim was to provide online education throughout Europe through this system.
The FirstClass as the first online system called MS monitors.
Why do they use LMS?
The virtual education system is used for a variety of educational activities. It is also a valuable business tool used by all companies and organizations large and small.
Here are some common uses for the e-learning management system (LMS):
Staff training
The need to train new staff or teach new skills to exist employees is a constant need, whether you are an insurance company, a factory, a hospital, or a government agency.
One of the benefits of LMS is the reduction in costs. You can eliminate the problems associated with traditional education by making it possible to study online training materials wherever employees are.
The use of e-learning by businesses not only helps to reduce the effort and cost compared to tutoring and traditional seminars but also provides a better perspective on the staff training process through its integrated reporting and monitoring tools.
Introducing employees to work
Familiarizing the new force with its work and conditions is done easily and automatically by LMS software. Welcome them and show them the office, but they can read the rest themselves (and get help from you when needed).
The introductory course can include items that no one pays attention to (SEO, company history, etc.), important details of their responsibilities and roles, information about possible career advancement, and job benefits.
Also, it is a good place to train new forces in organizational behavior, privacy, and sexual/racial harassment policies.
Preservation of knowledge
Training employees is important, on the one hand, and learning from them on the other. The knowledge retention program is designed to retain valuable skills, techniques, and information when an employee leaves or retires.
The LMS platform helps to provide valuable data that remains in some document management systems and is not looked at by any new workforce or staff coming from other departments.
Education
A virtual education system is suitable for any type of education. It could be a school that sells online classrooms, a traditional education institution that completes its classrooms with these courses, a business that educates its clients, or a government agency or NGO that helps educate the public.
In any form of education, virtual education can be helpful. This will be the future of education.
Development of economic organization
Educate learners outside the organization, such as partners, vendors, or customers.
electronic commerce
Sell ​​e-learning courses so that the customer can purchase the courses without the need for the seller's manual effort.
Customer-centric
Provide training to customer training companies. Each client can have its partition in the LMS system(online course), which is called the portal.
Adaptation training
Pursue completion of compulsory courses, credentials, or certificates indicating the end of the course.
participation
Using the SMS program brings members together to purchase and complete courses.
Now that you understand where the e-learning system can be used, you may want to know if it is for specific individuals and organizations, or anyone with any career background can use it.
What are the benefits of LMS?
Reduce training costs
Staff development and training usually consume a significant amount of money from your budget. Once you invest in the LMS system(online course), you no longer have to pay for traditional staff training costs and you will have significant savings on travel, accommodation, booklet printing, rental, and more. Also, training management will be done more easily.
Reduce training and development time
The SMS system can also reduce the time of online training because it provides exactly the information that the learner needs in a direct and organized way. Instead of sitting on a half-hour online course, you can simply click on the required online modules and get the knowledge you need in a fraction of a second. Learners are also assessed by taking online tests and questions, participating in interactive scenarios and simulations, and watching e-learning videos that make complex exercises or process understandable to them.
Quality technical support
Ability to support DLS performance and stability, reduce errors and vulnerabilities with the involvement of DLS vendor specialists and the organization's own support service specialists.
The Scorm standard is an international basis for the exchange of electronic courses lack of support in the system reduces the dynamics and does not allow portable courses to be created.
Track and report process
Traditional training programs have a time-consuming process, while a proper LMS system(online course) makes the process smooth and efficient. From one place you can monitor the training of the whole company and make sure that all users have received proper training. Tracking and reporting features make training effective because of performance and how to improve learning for each employee is easily tracked.
A good LMS system(online course) enables you to track learners' progress and ensure that they have achieved their performance goals. For example, if an online learner fails to complete their e-learning scenario successfully, you can suggest additional resources to improve their learning performance or behavior. Many LMS systems (online courses) have analysis and reporting tools that identify what is missing in the e-learning course or where it has performed well. If you find that many of your online learners have particular difficulty in an online course, you can, for example, evaluate e-learning content and make corrections as needed.
Some customers attach great importance to LMS reports. This helps them to pursue their internal goals as well as improve their educational product. Data analysis includes everything from exam scores to the rate of completion of the course and the appropriate time of the study. You can conduct a survey of customers to find out what is most important to them. You can then include these elements in the LMS. Its reporting system is very easy and automatically gives you a list. You can show customers how to generate the report they want. You set up a template and they can do it with one click. You can even show them how to run LMS software and give them a weekly report. They can do it themselves, but if you do it for them, it will save time and money.
Create access
Learners should not be barred from accessing the curriculum, depending on where and when they are located. Nor should factors limit their ability (limitation in physical activity, visual impairment). Also, technologies supported by a limited range of software significantly reduce the number of potential users.
As soon as you upload and publish your e-learning course materials in the LMS, your audience will have unlimited access to the information they need. Even people on the go can access the e-learning platform via tablets and smartphones, so they do not have to wait for the next training session to develop related skills and assignments. That is why LMS is suitable for global audiences in any part of the world.
This is one of the most important benefits of LMS. With the increase of virtual teams, users are not limited to one place for training and can participate in training classes remotely by connecting to the Internet. This is also true for real-time activity, all you have to do is log in and attend the class.
Update
If the company regularly sets and updates rules, not following these requirements can be costly. Modern e-learning systems can prevent compliance problems with new rules. Compliance rules and standards can be added directly to the courses, so all users can be aware of them and learn according to updated standards. Through LMS, people are trained and certified according to new standards.
If your organization needs to keep up to date with new compliance rules, then the LMS system(online course) will be a useful tool. Publishing adaptive rules on a regular basis and updating old courses based on these changes can be time-consuming. A corporate LMS allows you to add an adaptive standard to your online training course within minutes. Thus, Learners can always be aware of the latest compliance laws they need to be aware of, so the organization avoids heavy fines. You also make sure that all employees are in the same situation in terms of company rules and expectations, which increases customer satisfaction and reduces employee transfer rates.
ease of use
User interaction with the LMS has two aspects, one is visual. Your LMS system(online course) should be aesthetically pleasing and designed to engage learners. Another aspect is functional. It should be easy to use. Both educators and learners need to be able to access the information, modules, and resources they need without much effort. All of this must be visible and understandable. Easy to use and user-friendly, it should be displayed by presenting a live demo. You can do this by creating a free test, tutorial video, or active roadmap. You can call the sales team to your office to show them up close to how to use the LMS. You can offer discounts for registrations that take place immediately after the demo.
When choosing a new system, make sure the ones you are considering are easy to use. This parameter is very important because students never use technology that seems problematic or difficult to use. In the training course, finding the help menu should be easy, it should be easy to move from one section to another and communicate with the instructor.
KSRA cloud virtual education system allows you to work with it for free and get acquainted with its features.
Being multimedia
It is possible to use content not only as text, hypertext and graphic file, but also audio, video, flash animation, 3D graphics from various file formats.
LMS allows you to integrate social education into your e-learning strategy. Because the LMS is online, you can create links to Facebook and Twitter pages, LinkedIn groups, and online forums that may be useful to your learners. You can also market your e-learning course on social media sites to attract new learners, as well as create e-learning exercises focused on collaboration.
Who uses LMS?
Every business needs to train its employees. So this system can be useful for any business and help to promote it.
Today, due to the specialization of activities and knowledge production in various fields, this has become a necessity.
The virtual training system for leaders  can be used in various fields, including:
1. Software companies
Software companies face many challenges in educating their customers. They need to train buyers from all over the world so that they can make good use of their products – which are sometimes complex.
These companies also need to train their partners and marketers to generate more sales for the company.
In today's world of rapidly evolving programming languages ​​and Internet protocols, software companies need to keep their workforce up to date.
2. Health
Hospitals, medical equipment companies, and clinics are another of the KSRA LMS customers.
The managers of these centers must teach their staff how to use medical devices and modern treatment methods, so it is necessary to use an LMS system(online course).
3. Pharmaceutical and biotechnology
The pharmaceutical industry is controlled by upstream laws and standards to ensure the safety and effectiveness of manufactured drugs.
The processes and technologies used in the pharmaceutical industry are constantly being updated, and this highlights the need to provide ongoing training to actors in this sector.
4. Marketing and advertising
The world of marketing is growing rapidly.
Today, marketers are really busy, because, with the advent of various media and new methods, some of which sometimes do not last more than a few months, staying up to date in this space is a must.
Therefore, marketers and activists in the field of online advertising must keep up with new developments to study and learn to keep themselves updated. The LMS system(online course) can meet this need.
Due to the need to train the workforce in your business, you may want to use the virtual training system, but before making any decision and choosing the right LMS, you need to know the steps of working in this system.
What exactly does LMS do?
LMS organizes the delivery and management of e-learning courses. In summary:
The e-learning system helps you create e-learning content, organize lessons within courses, deliver content (both in-house or on the Internet), enroll students in courses, and ultimately their performance (attendance and Manage and evaluate absenteeism, grades, and 2).
This was an explanation of the features that a modern LMS should offer.
Create a virtual training course
To provide educational content, you must add it to the system.
You can write tutorials in scratch in LMS or upload existing tutorials in Word, PowerPoint, Wikipedia, etc.
Advanced LMS platforms, such as the Virtual Learning System, allow you to add learning materials from a variety of sources and formats and even help you add multiple files (audio, video, image, etc.) to the lesson. 
Another important feature associated with building a course is the good capacity for online content (from YouTube videos and Wikipedia content to online tweets and presentations) that allows you to use all the resources and facilities available on the Internet.
Organizing courses
The second step, after creating e-learning content, is to organize it. It can be simple and offer only one course or complex, with multiple courses, departments, and student groups from different disciplines.
It all depends on the needs and structure of your business or organization.
The e-learning system should leave you free to shape the structure of the e-learning the way you want.
For example, the Leaders Virtual Learning System gives you a set of organizing tools (groups, courses, classifications, branches, etc.) that you can combine in a variety of ways and be flexible in presenting lessons, no matter how many nationalities from different branches of Be it 20 countries or a small company in a city.
Presenting courses
After building and organizing the courses, it is time to present them to the learners.
How you present it also depends on the needs and structure of your business or organization. For example, your course may be limited to an audience, such as in-company staff training. Or for a wider audience, either as a free offering (such as teaching a particular skill by an NGO to people in developing countries) or as a paid course (such as an online school offering web programming courses).
A modern LMS software covers all of these, manages both a small number of students and a large number of students, enables both general and limited enrollment, and pays for paid courses.
The modern LMS platform must be able to be used with mobile phones with an active user interface, the ability to interact and access online and offline.
User management
As we have said, management is one of the most important elements of a virtual education system. Work starts with three types of users: Admin (the person who runs the LMS), writers (those who prepare the course content and learners' access), and students (learners).
In small organizations or businesses, the supervisor or author can be one person. Setting up an LMS is no harder than using Facebook.
Course learners can be employees (if you are an entrepreneur, large organization, government agency or private company), or students who have enrolled in courses (if you are an educational institution that offers courses to the public).
User management includes registering with the system, participating in courses, connecting with them as a teacher, determining what content they are allowed to view, preparing exams and conferences, scoring, and managing payments (if courses are for sale).
A good system does not allow these tasks to be repeated and allows you to make changes and updates to multiple items (students, courses, etc.) at the same time.
Control and evaluation of students' learning process
One of the most important features of a good LMS is the ability to control and track the learning process of students in real-time.
Whether you have 10 students or 10,000, the LMS gives you quick and automatic access to enrollment statistics, attendance, student scores, and other performance metrics.
A modern virtual learning system should include real-time announcements and warnings, for example, to show the teacher that the student has completed his or her homework or that a virtual conference has begun.
Another mandatory item in LMS is reporting, The ability to survey and display them in charts and charts helps identify interests and problems.
For example, the Leaders Virtual Learning System allows you to filter students and course information in a variety of ways (for example, show only Department X students enrolled in Class A, or show me the test scores of these particular students). ) And you can extract their statistics even in Excel format.
You may be confused in choosing and buying a system (LMS) due to the great variety in the market (we at KSRA collection try to help you in this way and introduce your suitable system), but for ease of decision, continue We provide a list of features that an LMS should have.
What are the key features of LMS?
Adaptation to the needs and goals of the company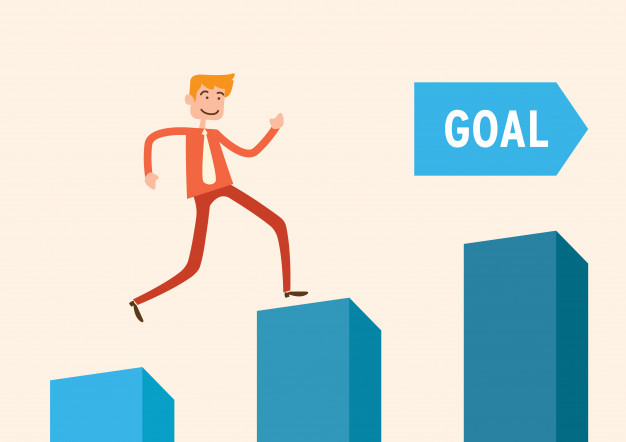 You need to look at your goals and needs. What goals do you pursue in using your virtual education system? Your company may need a special feature LMS. For example, your company may need the ability to use the system via smartphones or mobile phones, so you need to make sure that the system is compatible with this feature. Some companies may require you to attend online classes to be able to listen to lectures. Others do not need this, because all the lessons are in the form of instructional videos in the system and are used by the teacher whenever he wants.
You may choose a system that has all the features you need, but you also need to think long-term. Does the LMS system(online course) allow you to update regularly? Will it adapt to the future needs of your organization? Surely you do not want to spend a lot of money on new LMS and realize that it does not fit with your company's training and development goals for the next year.
User-friendly and responsive design
If you want employees to interact with your training materials, they must have a good user experience. Your LMS system(online course) should look good and be easy to use. Find a platform that does not require training manuals to understand how to use it.
Consider, on the other hand, that learners want access to information whenever they need it. Thus,Your system must provide Friendly Mobile online training courses that are accessible on all mobile devices. This should allow your learners to download online tutorial content so they can view it offline. Learners can continue their online learning activities without an internet connection, then update their process every time they log in.
If your system is limited to a desktop or laptop, you may lose potential users of your training system. So consider your users and their preferences for using the devices. How to launch an educational application for mobile users?
Follow up learners and prepare reports and assessments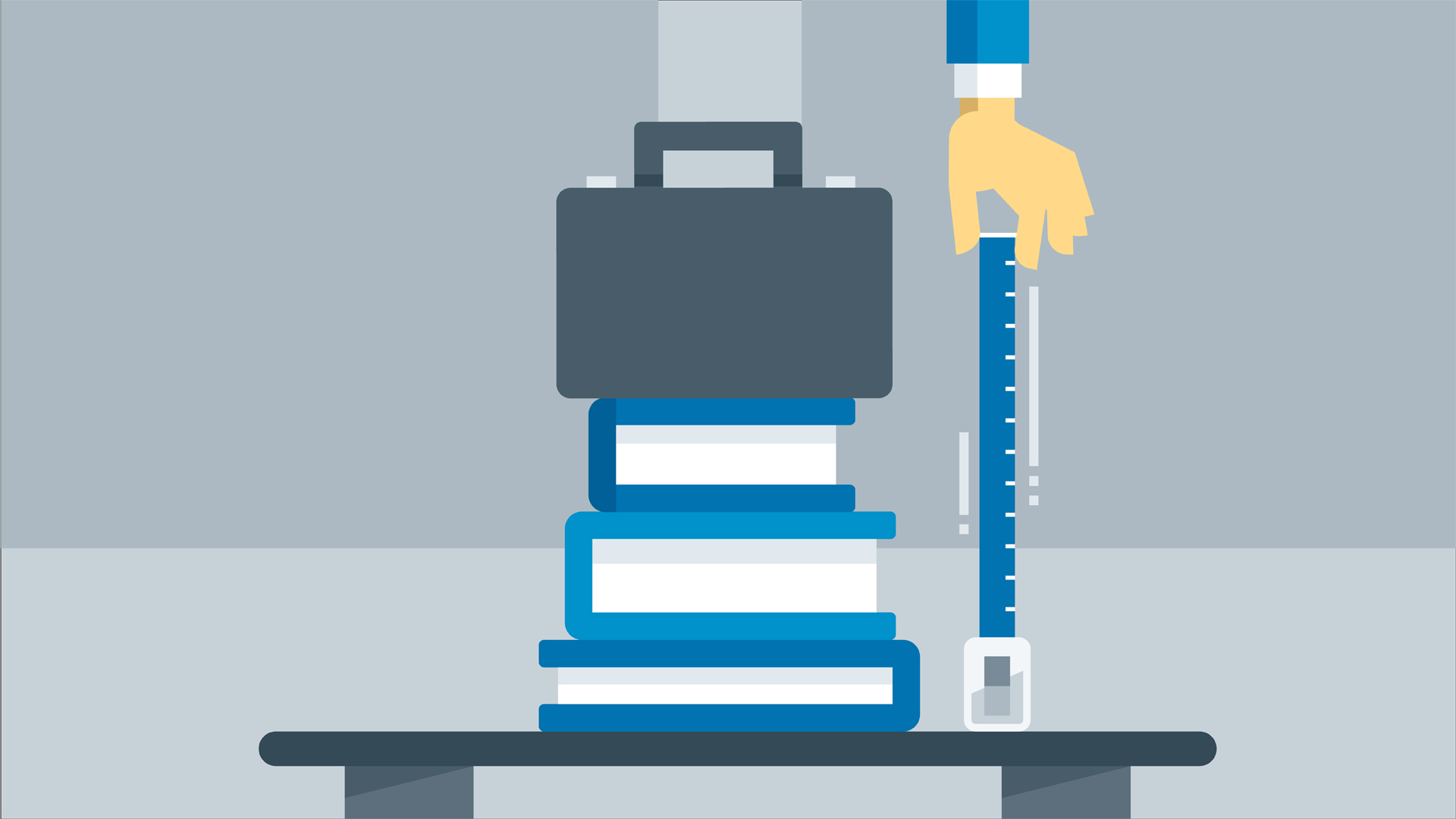 One of the most important features of a good LMS is the ability to track and report. You should be able to track students' learning process where the education virtualization, you need to change is discovered. By using the report prepared by the system and analyzing it, you will gain insight into the performance of learners and whether the course is effective or not.. You can even define custom reports for the system. LMS reports are generally divided into the following categories:
Learning Item Reports: A report of which learners completed and did not complete specific learning items.
Learning path report: Tracking learners' trends in the learning path.
Exam Report: A good LMS not only evaluates learners but also helps the organization evaluate the education system. The exam report evaluates the performance of the tests to assess the accuracy and validity of the test.
E-Commerce Reporting: Tracking Revenue, Purchases, and Marketing Performance
You can schedule an auto-report (daily, weekly, or monthly) and put it directly in your Inbox.
In addition to LMS analysis and reporting, the most straightforward way to track learner participation and progress is to evaluate online education. The goal is to measure their understanding of the lesson.LMS should support a wide range of online evaluation methods and allow you to provide instant feedback.
Flexible assessment and testing is almost always considered an important feature of LMS, although it is not always available. Think about how many of these features you might use:
Do the system support pre-test and post-test?
Does it support formal assessments or should the learner pass all training assessments?
Online learning systems are ubiquitous, but how flexible is this system?
Are all the questions asked, or are the questions randomly pulled out of a question bank? From banks with different subjects? Or different weights?
Do the answers to the wrong options have a negative score?
What kind of questions are supported: polysyllabic, descriptive, short answer, the long answer?
Does the LMS support both manual and automatic markup, or are users limited to just one?
Are there any rules for inspecting exams?
Can offline exam results and job evaluations be logged?
Can tests and evaluations be heavier?
Will learners' transcripts be stored for as long as needed?
Security
Every organization and institution is sensitive to its information. Security breaches are the biggest threat to an organization's reputation. Ensuring that information is kept confidential by protecting users' data is your responsibility in the organization. You have the right to know if the security and encryption protocol is running in the LMS virtual system or not. The use of firewalls and SSL plays an important role in enhancing security.
Registration is the first point of contact. Is it safe?
How is sensitive data protected? Where are they hosted?
What is the user's license? What data can users access?
Many LMS systems(online course) have limited the number of users who can earn admin points, but this is a backward strategy. When those who have a legal need for access do not have the necessary privileges, they often resort to share passwords, which compromises the security of the whole process. How to maintain data integrity? It's not just about who can see sensitive data, it is also about who can change it. Data modification is another level of security.
Integration and coordination with other platforms
If you already have a system, you need to make sure that the new software integrates well with it. This means that the new LMS system(online course) must be compatible with the previous system.
On the other hand, your users may use several other platforms at the same time. In such a case, integration features such as single sign-on (SSO) and webhooks can better customize your LMS. SSO enables users to access the LMS with the same license they use for other applications. webhook is a good option for real-time communication between your system and other systems at the enterprise level.
Even You can link your LMS app to social platforms such as Twitter, Facebook, LinkedIn, and gamification engines. This is a great opportunity to expand your audience.
In addition to integrating with existing systems and social platforms, for example, if your site is WordPress, your chosen LMS should be integrated with popular WordPress plugins and themes; Otherwise, you will get into trouble sooner or later.
Good LMS content features
Content is the basis of your LMS, other features revolve around the content and presentation of educational materials. Having the right content in the right place determines the effectiveness and effectiveness of the course. Visual content is also used to better understand the subject. Slideshows also help to provide more accurate information.
Therefore, the first step is to identify the type of content. Requires documents from Word and PDF to XML and PowerPoint and audio and video files
.
Content can include the following:
After selecting the LMS platform, these are added to the account and become the internal part of each period. By limiting and specifying needs, you can find LMS that fits your type of content.
Questions to ask are:
Does the LMS support the latest international e-learning standards? SCORM and Tin Can / Xapi extensively identify standards for e-learning content that are competitive with most e-learning software.
Can you upload existing documents, videos, and quizzes and link learners to web content hosted anywhere?
Can the curriculum, materials, and assessment be organized in an effective and meaningful educational way? A training path is a set of training courses, events, or experiences that must be completed to achieve a goal.
Can training events and materials be shared between courses or courses?
Ability to support combined online and offline training
LMS is very effective in providing and recording virtual education, but what happens when the best way to learn is offline? Lectures, seminars, workshops, the possibility of practicing skills are all included in the curriculum.
In such cases, LMS support for combination training becomes an important feature of LMS. Offline training events should be tracked, recorded, and evaluated during online courses.
A list of other good LMS features needed to support effective offline training include:
Can you register learners for classes, seminars, workshops, and other events through the LMS? Can learners register themselves?
Does it support simultaneous and asynchronous education?
Can e-learning and offline learning be combined in one educational path?
Does it support offline tracking and documentation or external certifications and other documents? Can they be on the educational path?
Documentation and pricing structure
The budget plays an important role in choosing an LMS platform. The LMS pricing model may vary from vendor to vendor. Studies have shown that a well-regulated pricing structure with no hidden costs attracts buyers.
Comparing LMS based on price and credit policy alone is not the right thing to do, as a variety of parameters are involved. In some LMSs, pricing is based on its features, while others require payment of the course at the time of registration through payment gateways. Others place restrictions on content.
The following is a list of pricing methods:
Monthly / annual subscription
License for life
The limit threshold for users or content
Pricing per user
Package discount
You should research that hidden or additional costs are not required to remove restrictions and cancellation policies.
Certification and licensing is the priority of online education developers. You can certify your online training courses that require specific tasks and skills. For example, an online customer service training certificate that shows your team members are talented and able to follow company protocols that accurately reflect your brand image.
Feedback system
A good feature of LMS is that it must have feedback within the system to collect feedback from learners. On the other hand, the experts who work with this system should also provide their points of view so that the system can move forward to improve.
Customization and branding
Organizations can customize and customize their virtual learning system(online course). This feature is important for many organizations, especially those involved in e-commerce.
For example, you can integrate branding elements, so you can create online training materials that match your image. also, LMS should provide the conditions to personalize online learning resources for learners. For example, personalized online learning paths where people can choose their online learning modules and activities.
electronic commerce
For companies that want to make money by selling courses, LMS should include e-commerce capabilities. If you are looking for an e-commerce feature, consider the following:
Tracking and reporting: Can you track purchases and generate revenue reporting? What reports are available? What format are these reports in?
Payment gateways: Can users use their preferred payment method? Are Credit Cards Acceptable? Does it support different currencies?
Notifications: Can you email notifications and notifications?
Support for Marketing Initiatives: How are marketing initiatives supported? Can you offer a discount? Cross-selling courses with product recommendations based on user browsing history or purchase cards? How are high sales, crossover sales, and marketing initiatives tracked and reported?
conclusion
LMS software or e-learning system, like any other technology, is evolving and developing, its possibilities are increasing, styles are changing and new developments are always taking place. Collaboration with popular software and messaging platforms has made LMS more common in the corporate environment. The best LMSs work with talent management software that connects them to human resources and leads the company to its business goals.
There are many options available to you to buy a good virtual education system suitable for your business, which may confuse you in choosing. But it is enough to consider a few things to make an easier choice. These are summarized as follows:
Compatibility with the goals of the organization, platforms, and systems you are currently working with
Responsive design for mobile and user-friendly
Ability to provide reports and evaluation
Possibility of presenting a license and a document
high security
Integration with social platforms
The content of the system is a combination of PDF, PowerPoint, audio and video files, and…
Combined online and offline support
Ability to provide feedback
Customization capability
Subscription pricing, discounts
Possibility of e-commerce
Given the full explanation of what LMS is, its features, benefits, and how it works, it will probably be easier to choose the right system for your business. Before that, we suggest that you read the article on buying an SMS guide to make a better choice.
About KSRA
The Kavian Scientific Research Association (KSRA) is a non-profit research organization to provide research / educational services in December 2013. The members of the community had formed a virtual group on the Viber social network. The core of the Kavian Scientific Association was formed with these members as founders. These individuals, led by Professor Siavosh Kaviani, decided to launch a scientific / research association with an emphasis on education.
KSRA research association, as a non-profit research firm, is committed to providing research services in the field of knowledge. The main beneficiaries of this association are public or private knowledge-based companies, students, researchers, researchers, professors, universities, and industrial and semi-industrial centers around the world.
Our main services Based on Education for all Spectrum people in the world. We want to make an integration between researches and educations. We believe education is the main right of Human beings. So our services should be concentrated on inclusive education.
The KSRA team partners with local under-served communities around the world to improve the access to and quality of knowledge based on education, amplify and augment learning programs where they exist, and create new opportunities for e-learning where traditional education systems are lacking or non-existent.
Professor Siavosh Kaviani was born in 1961 in Tehran. He had a professorship. He holds a Ph.D. in Software Engineering from the QL University of Software Development Methodology and an honorary Ph.D. from the University of Chelsea.
Somayeh Nosrati was born in 1982 in Tehran. She holds a Master's degree in artificial intelligence from Khatam University of Tehran.
Nasim Gazerani was born in 1983 in Arak. She holds a Master's degree in Software Engineering from UM University of Malaysia.